What Is A Responsive Site, And Why Do I Need One?
Posted by Niki Kwik in SEO on September 5th, 2013







Responsive sites adjust themselves automatically for flawless display on any monitor or device. The site's layout will adapt to whatever screen size your visitor is viewing it on. Images, fonts, and content may change or move for optimal appearance and usability.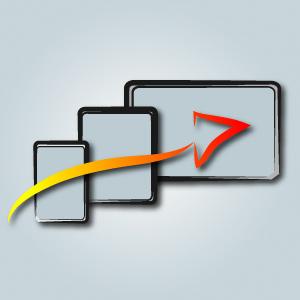 Features that won't work on that device (i.e., a live chat feature) may disappear, so users aren't frustrated by broken links.
15% of all internet traffic comes from mobile devices, and that figure continues to grow. With more and more people accessing the internet via tablets and phones, it is important for your site to deliver a great user experience on any device.
Responsive Sites and Search Engine Rankings
It's also important for your search engine rankings: Google now takes your mobile site and the experience it delivers into account when determining your search rankings. Sites that are not responsive may not rank as high as those that do.
If you still have a .mobi mobile site, or if you don't have a mobile site at all, don't get left behind! Contact Phoenix Website Pros today, and get a high-quality responsive site.