SEO Is Dead – What Website Owners Need To Know
Posted by Niki Kwik in SEO on October 18th, 2013







Several weeks ago, Google announced that it had launched "Hummingbird", its first major algorithm change in twelve years. Designed to improve search results (with a special emphasis on mobile and voice search), it analyzes the intent of a user's search and delivers pages that provide specific answers to inferred questions rather than a set of results that may only be loosely related to a search phrase. Moving forward, search engine optimization will be significantly different (or, if you've been following Google's recommendations closely like we have, not so different at all!)
So How Does This Affect You?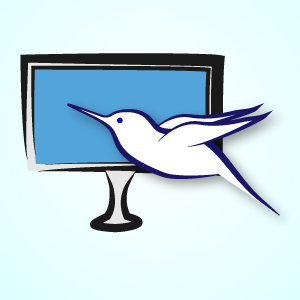 If you've hired a firm to improve your search engine rankings, you're no doubt familiar with outdated SEO techniques. Most likely, one of the biggest techniques your SEO company employed was to set up a number of pages that targeted cities you serve or products or services you offer. These pages were carefully written, not to provide useful information to users, but rather to ensure a specific percentage of keywords to non-keywords.
Unfortunately for sites like this, Hummingbird seeks to promote quality content over keyword-stuffed pages. This new algorithm is so sophisticated, it ranks well-written pages that seek to educate users much higher than obviously manipulated pages that try to game the system. Keyword percentage is essentially meaningless now.
Is This A Bad Thing?
Not at all! Not only will this provide better, more specific search results for users, it also provides an opportunity for quality websites to rank higher than spammy, keyword-optimized sites.
What You Can Do Right Now!
Now the focus is on providing quality content. You need to provide the answers to people's questions, rather than shoehorning in the "magic percentage" of sales oriented keywords. Engaging, shareable content such as blog posts, videos and infographics are also good. Social media is also very important, so don't neglect it!
Think about adding content that you would be interested in reading. How-to articles, the latest news on a topic, and top ten lists are just some of the types of pages that will benefit your users (and your site!)
If your site features a great deal of keyword-stuffed content, you need to begin revising your site content today. If you don't have a blog, consider adding one. Blogs are a great way to consistently add useful content and improve the quality of your site.
Don't Forget The Basics
The basics of search engine optimization still apply. Having a well-designed site that is easy to navigate, loads quickly, and is properly coded is still paramount. Make sure you have solid website hosting so your site doesn't go down. Lastly, make sure to look at your site from the user's perspective: would you find this site interesting and informative, or does it seem spammy or out of date?
Here at Phoenix Website Pros, we specialize in building high quality, content rich sites. If you're unsure about your current website or optimization strategy, contact us today!