3 Steps to Better Search Engine Ranking
Posted by Niki Kwik in SEO on September 11th, 2013







It doesn't matter how compelling your content is or how beautiful your site is if people can't find it. Here are 3 steps to better search engine rankings that you can take right now.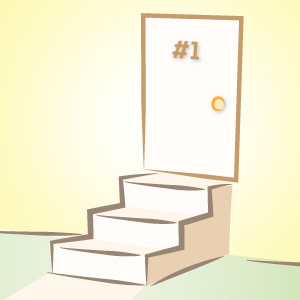 1) Check your title tags
Title tags are very important for your rankings. Make sure that every page on your site has a title that is informative and relevant to the page. Include the primary keyword/keyphrase for that page in the title, but don't repeat it; any repetition can be a bad thing.
It's also important that each title be unique. Don't have the same title for multiple pages, or include your site or business name in every one.
Example:
Let's say you have a site called SprocketsWebsite.com about sprockets, cogs, and widgets, and you're crafting a title for a page that features small purple widgets and their uses at home and in the office.
Do This:
Small Purple Widgets | Home and Office
The primary keyphrase is the first thing in the title, supporting information comes second, and a pipe character ( "|") separates them.
Not This:
SprocketsWebsite.com – Widgets
The site name comes first and doesn't need to be there. Also, the primary keyphrase isn't present.
Small Purple Widgets – Widgets, Sprockets, and Cogs – Buy Now! – SprocketsWebsite.com
The primary keyphrase comes first, which is good, but the supporting information isn't present. The 'Widgets, Sprockets, and Cogs' text might be relevant for the entire site, but it isn't specific for this page, so it shouldn't be here. The 'Buy Now!' text is irrelevant, and REALLY shouldn't be here, and neither should the site name. This title is also too long; all page titles should be less than 70 characters.
2) Review your content
The quality of your site's content is another critical factor in how well it ranks. Search engine algorithms become 'smarter' every day, and they can now determine the quality of your content. They can look at everything from the relevance of the topic, the usefulness of the information, and the reading level the page is written at, to specific words and phrases used, the length of the text, and the presence of typographical and syntactical errors.
Quality content is unique and compelling, not just pages and pages of sales text. The old SEO practice of simply stuffing a keyword into a page as many times as possible not only doesn't work, it now incurs penalties.
So, how do you determine if you have quality content or not? The answer is to look at your site from a visitor's perspective. Be critical and honest with yourself. If you were a visitor to your site, would you find your pages interesting and useful? Would you enjoy reading them, or would you be bored and leave the site?
If your site's content is lacking, rewriting it may boost your site rankings. You amy even consider adding new pages or even a blog.
3) Use social media
Social media use is becoming more and more important in determing search rank. It is imperative for you to set up social media profiles, and post regularly. Here are some do's and don'ts:
Do:
Use the social media sites that make sense for your business
Use Google+
Post links to your articles and blog posts
Post links to relevant articles on other people's sites and blogs
Engage your followers, ask questions, and reply to them
Don't:
Post irrelevant, off-topic, or personal information
Post off-color content
Neglect to engage your followers
If you don't have the time or the know-how to participate in social media, it is worth it to hire a professional.